Andrew Ogawa
Managing Partner and Founder
Andrew Ogawa is a Managing Partner and founder of Quest Venture Partners since its inception in late 2007. Andrew is responsible for evaluating investment opportunities and closing seed and A rounds. Andrew's expertise are in automotive transportation, procurement, corporate strategy and implementation of turnaround activities.
Andrew has 11 years experience at Daimler AG, working in Stuttgart, Detroit and Tokyo within the divisions of Mercedes-Benz, Chrysler and Global Procurement & Supply responsible in various capacities for Corporate Strategy, Controlling and Procurement. Andrew was also part of Daimler AG's select management team sent to Mitsubishi Motors Corp. to implement corporate turnaround activities, especially within the International Sales & Marketing Office. He holds BAs in Economics and East Asian Studies from University of California at Santa Barbara, as well as a MBA in International Management from Thunderbird, American Graduate School of International Management.
Maarten 't Hooft
Managing Partner and Founder
Maarten spent over 6 years at Google with 4 of those years on the Android team. On the Android team he was responsible for the European launch of the G1 (first Android phone), and was the technical program manager for the Nexus S, Galaxy Nexus, and Nexus 7 devices. Maarten has a Bachelors of Engineering in Electronics and brings to QVP over 12 years experience within Silicon Valley. Maarten has been working in, and advising, both start-ups and large companies. Prior to joining Google, Maarten was working at Mercury software focusing on server side performance tuning, optimization and monitoring.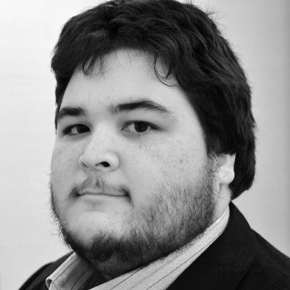 Marcus Ogawa
Managing Partner and Founder
Marcus Ogawa is a Managing Partner and founder of Quest Venture Partners since its inception in late 2007. Marcus is responsible for finding new investment opportunities, evaluating and closing seed / A rounds and working closely with the management teams of Quest Venture Partners portfolio companies. Marcus' expertise are in new digital media, Mobile, and Video.
Prior to joining Quest Venture Partners, Marcus has worked with a number of startups and established companies ranging from Internet, distributed computing, real estate, and news media. Marcus is an active member of the angel investment community. He holds a BS in Computer Information Systems from Bentley University.
Marcus was born and raised in Tokyo, Japan and is a bilingual, dual national of Japan and the United States. Marcus enjoys philosophizing, conceptualizing, theorizing and implementing technological ideas, traveling, strategy tabletop gaming, fishing, reading and spending time with his family
Ting Louie
General Partner
Ting Louie is a General Partner of Quest Venture Partners. Ting has extensive experience as both an investor and a deal-maker, having been a general partner of several investment funds, lead many growth equity investments and secondary share transactions, and advised on dozens of IPOs and M&A transactions across the world. Ting began his career as a management consultant and as an Investment Banker covering Internet, New Media and Software companies for Deutsche Bank, Jefferies & Company and PricewaterhouseCoopers Corporate Finance. Ting also held senior roles with the NASDAQ Private Market/SharesPost structuring transactions for privately held pre-ipo companies. Ting holds a MBA from the University of Southern California – Marshall School of Business and a Bachelors in Economics from Occidental College. Having lived and worked in the US and Asia, Ting is bilingual in English and Chinese. Ting enjoys sportfishing, mountain biking and raising honeybees in his apiary. 
Takeshi Ito
General Partner
Takeshi brings over 20 years of experience at Sony Group to Quest. Starting as an ASIC engineer, Takeshi worked on PlayStation and Sony Mobile (Xperia smartphone) rising to become the CTO of Sony Mobile. In addition to experience in semiconductor hardware, he also has experience in full-stack software services and enterprise sales. Most recently before joining QVP, Takeshi worked at Asurion as the Japan region's Chief Product Officer, creating and delivering their InsureTech services to enterprise customers.
Takeshi holds a Bachelor of Science & Technology with a concentration in Computer Graphic. Outside of work, Takeshi enjoys hobby crafting utilizing 3D printers, CNC, and laser cutters as well as writing software and participating in coding competitions.